Sanitary Hose Assemblies
We have been supplying sanitary hose assemblies to the biotech, pharmaceutical, food and beverage industries for over 20 years. We stock a broad selection of bulk sanitary hoses in a variety of materials and sanitary end connectors. We assemble and test most sanitary hose assemblies on-site using state-of-the-art equipment.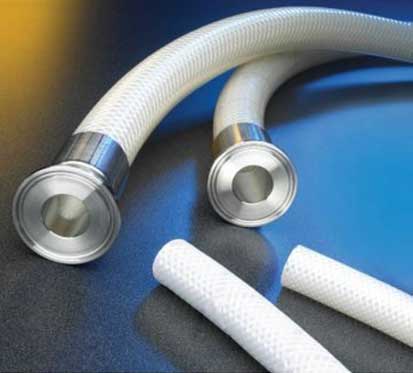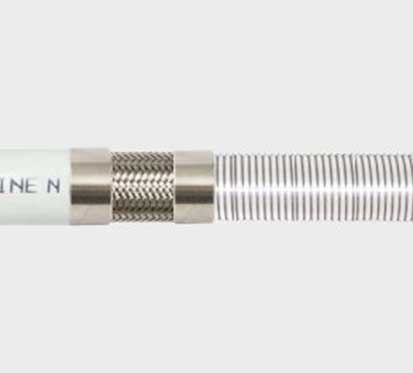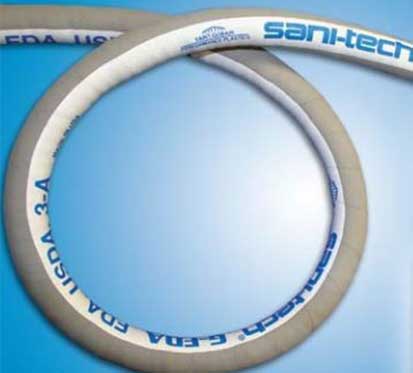 General Guidelines for Making Application Decisions for Sanitary Hose Assemblies
While each sanitary hose application is unique, we have been able to identify 5 different criteria that seem to be a common thread to be considered when making a decision on the correct sanitary hose for any specific process application.
Process Fluid: Are there chemical compatibility issues with the process and/or cleaning fluid?
Temperature: What is the process and the cleaning temperature?
Sterilization: Will the sanitary hose be steamed or autoclaved?
Flexibility: How flexible does the sanitary hose need to be? Will the hose be static or will it be a dynamic application where the hose is constantly flexing?
Certification/Validation Criteria: What level of certification is needed? All the sanitary hose assemblies we sell meet FDA guidelines, many are USP Class VI certified and some come with extensive amounts of validation data.
Once the different parameters have been established, the table below can be used as a general guide to assist in the product selection for a sanitary hose application.
| | Braided Silicone | Wire Reinforced Silicone | Fluoropolymer (Teflon) | FDA Rubber | Clear PVC |
| --- | --- | --- | --- | --- | --- |
| Size Range | 1/8″-2″ | 1/2″-4″ | 1/8″-4″ |  1/2″-4″ | 1/4″-2″ |
| Relative Cost | High | High | Medium | Medium/Low | Low |
| Pressure Capabilities | Fair/Good | Good | Excellent | Good | Fair |
| Temperature Capabilities | Good | Good | Excellent |  Fair | Poor |
| Relative Flexibility | Excellent | Good | Varies per Product | Good | Good |
| Chemical Resistance | Good (No Solvents) | Good (No Solvents) | Excellent | Good | Good |
| Autoclaveable | Yes | Yes | Yes | No | No |
| SIP Capable | Yes | Yes | Yes | No | No |
| Approvals | FDA, USP Class VI | FDA, USP Class VI | FDA, USP Class VI | FDA | FDA |
Sanitary Hose Assembly Products
What Our Customers Have to Say…
"Holland will put in the time and effort up front to fully comprehend complex processes, resulting in a system that meets, and frequently surpasses, expectations."

Process Engineer – Pharmaceutical Contract Manufacturer
"Holland has been a reliable partner for many years. They have the ability to support our business thru their vast inventory of repair components, onsite field service and new replacement components. Holland has been proactive in providing recommendations for repair kits as well as carrying safety stock at their facility to support our specific needs."

Operations Manager – Food Processing Facility
"Holland understands our need for not only quality products, but the detailed documentation and material traceability required in the pharmaceutical industry. We've used their Document Locator tool to help manage documentation for our production equipment. It's been great to have a historical record of documentation covering our long-term relationship."

Quality Manager – OEM of Single Use Biotech Equipment
""Holland Applied is a business partner that I find to be highly trustworthy, competent, and customer focused. We keep using them for our machining and fabrication needs because we know we can rely on them to provide high-quality goods on time and at competitive market prices."

Head of Procurement – Injectable Drug Manufacturer