Along with our broad offerings of sanitary pumps, we also design and build complete pump skids, carts and sanitary pump process systems.
We will work with you to design a pump skid designed for you specific application. The process starts with reviewing your application and specifying the most efficient, cost effective pump for the application. We can assist in proper seal selection, drive selection and specifying the other process components required to meet your application.
Before construction of the skid, we will provide you with an AutoCAD 3D approval drawing to review. All of our pump systems are built in house in our sanitary fabrication shop. We build square tube frame pump carts, round tube frame carts and pump carts mounted on stainless plate. Multiple polish options are available, from mill finish to fully polished.
All of our sanitary pump skids are customer built. Call us with your application and talk with one of our application specialists.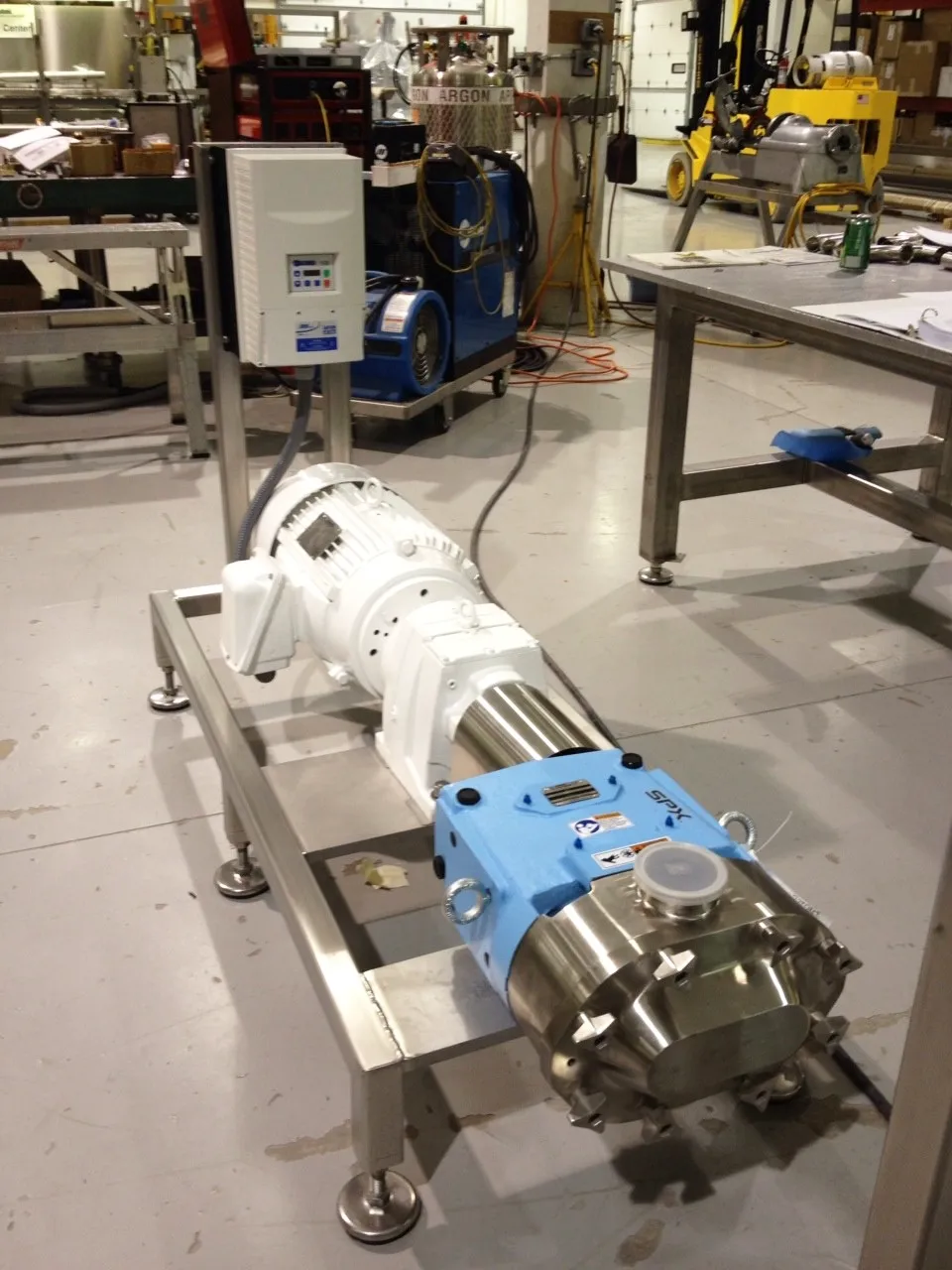 Sanitary Pump Skid Offerings
Custom stainless steel frames

Integrated pressure relief systems

Pump and metering skid systems
Portable sanitary pump carts

Pump carts with integrated VFD's

Integrated seal flush systems
Sanitary jacketed pump skids

Pump dispensing systems

Explosion-proof sanitary pump skids
Sanitary Pump Skid Gallery
What Our Customers Have to Say…
"Holland will put in the time and effort up front to fully comprehend complex processes, resulting in a system that meets, and frequently surpasses, expectations."

Process Engineer – Pharmaceutical Contract Manufacturer
"Holland has been a reliable partner for many years. They have the ability to support our business thru their vast inventory of repair components, onsite field service and new replacement components. Holland has been proactive in providing recommendations for repair kits as well as carrying safety stock at their facility to support our specific needs."

Operations Manager – Food Processing Facility
"Holland understands our need for not only quality products, but the detailed documentation and material traceability required in the pharmaceutical industry. We've used their Document Locator tool to help manage documentation for our production equipment. It's been great to have a historical record of documentation covering our long-term relationship."

Quality Manager – OEM of Single Use Biotech Equipment
""Holland Applied is a business partner that I find to be highly trustworthy, competent, and customer focused. We keep using them for our machining and fabrication needs because we know we can rely on them to provide high-quality goods on time and at competitive market prices."

Head of Procurement – Injectable Drug Manufacturer