Measuring the Hold- Up Volume in Sanitary Hose Assemblies
We have been assembling and selling pharmaceutical grade sanitary hose assemblies for over 15 years. One of the questions we are constantly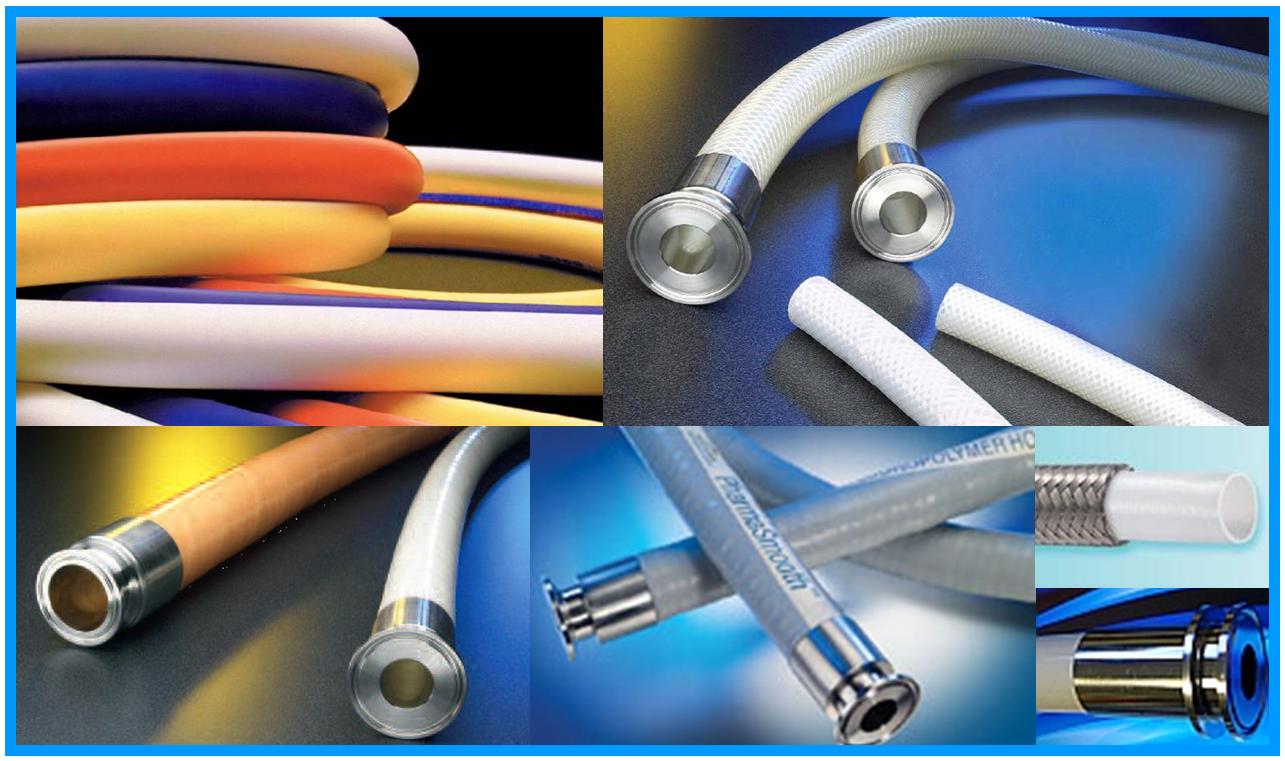 asked is what is the potential hold-up volume of liquid in the hose?
The standard design for crimped-on hose fittings leaves a step in the ID of the hose where the barbed insert ends.
This step ensures that there will be some amount of liquid retained in the hose, but how much?  Sanitary hoses with flare through ends are supposed to alleviate this condition but they are expensive and available only with Teflon hoses.
Since none of the hose manufacturers publish this data, we at Holland decided to do our own testing. We built a test rig that would allow us to test the drainage of hoses at various angled.  Our test methodology consisted of pouring a known volume of water through a series of 1 ½"ID hoses and capturing what drained through.  The liquid volume draining from of the hose was compared to the input into the hose to determine the hold-up volume.  The results are listed below.
Fluid Retained (mL) in Teflon Hoses at Various Drain Angles of 1 ½" Hose
| | | | |
| --- | --- | --- | --- |
| Drain Angle (Degrees) | Teflon Hose Crimped Ends | Teflon Hose Flare Through Ends | Teflon Hose No End |
| 3 | 4 | 1.1 | 1.15 |
| 5 | 3 | 0.5 | 1 |
| 7.5 | 1 | 0.1 | 0.9 |
| 10 | 1 | 0 | 0.3 |
| 12.5 | 1 | 0 | 0 |
| 20 | 0.5 | 0 | 0 |
| 30 | 0.5 | 0 | 0 |
Conclusion
If your hose is going to be at a 7.5 degree drain angle or higher, the type of end connection used will have will not affect the hold-up volume.  At that angle, the only hold up on any of the hoses was a function of surface tension.  Below 7.5 degrees, the flare through style end connections drain better.
So which end connection do you choose?  The hold-up volume on crimped end type hoses is minimal.  They are less expensive and available in a wider range of materials, including Teflon, silicone and EPDM.   In many cases they are an excellent choice.  But, if you are dealing with a high value product and want to ensure you get complete drainage, flare through hoses might be a better choice.  The flare through design is expensive and offered only in Teflon.  Also, the Teflon ferrule face on flare-throughs can sometimes wear out prematurely if the sanitary clamps are over-tightened causing the entire hose assembly unusable.  But they do offer more complete drainage.
Holland Applied Technologies stocks and assembles an extensive line of sanitary hose assemblies from the finest manufactures in the industry, including Aflex PTFE hoses and Saint Gobain silicones.  Call us at 800-800-8464 with your application or click on this link to contact us via the web.