Making the Right Choice for Biopharmaceutical Tubing
Over the last 6-7 years, the emerging question on the mind of everyone moving fluid through flexible tubing in the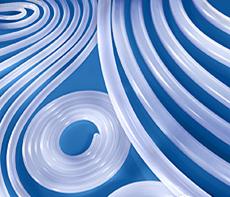 biopharm industry is: which tubing material is correct for my application?  Unfortunately, it's a loaded question.  There are a large number of factors to consider when deciding between silicone tubing, TPE tubing, Teflon tubing, etc.  Please read through the checklist below and see if you can easily answer these questions.
1)      What media will I be moving through my tubing?
2)      What size (ID/OD) is the biopharm tubing we're currently using?
3)      Will there be any pressure spikes associated with backflow from a peristaltic pump, coming out of a pressurized tank, recirculation loop, etc.?
4)      If there is peristaltic or other pump involved, how long does the cycle last?
5)       What is the range of temperatures the media/biopharm tubing will see?
6)      What other properties of your silicone/TPE tubing are you looking to see achieved (absorption, long pump life, sealing/welding, aseptic connections, etc.)?
As you can see, there's a lot of answer to the original question.  There simply isn't a tubing made to accomplish every single thing your line needs.  That's why so many formulations of silicone and TPE tubings exist.  Everyone wants to achieve something a little different.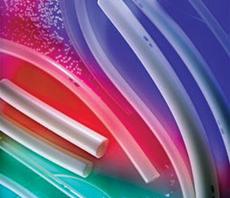 At Holland, our goal is to ensure you select the right biopharmaceutical tubing – the first time.  We have a rich history of tailoring solutions to customers in high purity applications and tubing is no exception.  Whether it's SaniTech silicones, C-Flex TPE's or PharmaFluor Teflon – Holland has something to match your needs.
Please call us today at 800-800-8464 and get your questions answered.