New Graco Saniforce Pump Line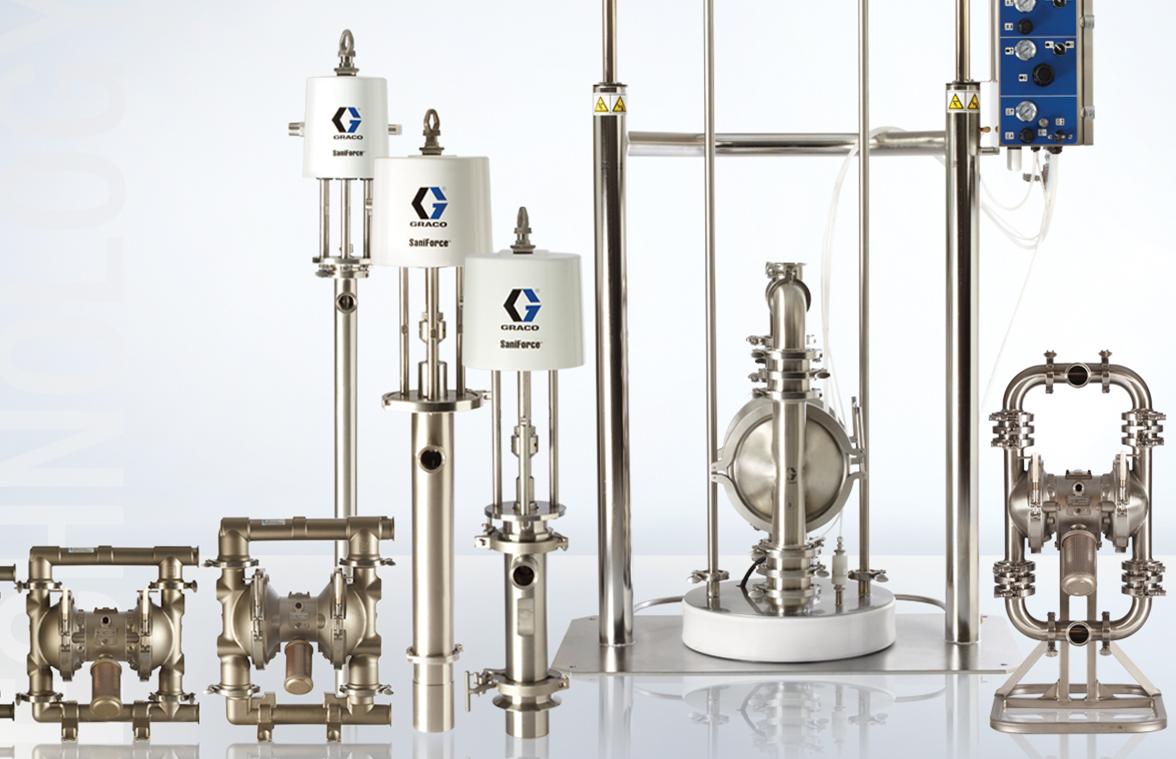 Holland Applied Technologies is excited to introduce the New Graco SaniForce Pump Line.  These new and improved Graco Piston and Double Diaphragm pumps are designed for the Sanitary Food, Cosmetic and Pharmaceutical industries.  After many years of selling pumps into these markets, Graco has listened to customer comments before unveiling these new improvements.
Some of the New and Improved Features in the Graco Line include:
All new, more efficient Air motors for each of the Sanitary Piston Pumps allowing more flow rate with the same amount of air pressure
The new Air motors contain fewer parts and are much easier to maintain
All SaniForce Piston pumps are Quick-Knockdown type for ease of cleaning/maintenance
5:1, 6:1, and 12:1  ratio SaniForce Piston pumps can pump from 0-14 Gallons per Minute at pressures from 0-1200 psi
SaniForce Piston pumps can pump from 0-100,000 centipoise product
SaniForce Double Diaphragm pumps can pump from 0-150 Gallons per Minute
Graco Double Diaphragm pumps are available for FDA compliant, 3A Dairy and Meat/Poultry applications.
55 gallon drum  and 300 gallon tote unloading units are equipped with either the Piston or Double Diaphragm model pumps.
Inflatable wiper seal features allow different size containers to be emptied with one unit.
99% evacuation rate means less product waste left in the emptied containers
Contact Holland Applied Technologies with any questions regarding the Graco SaniForce Line of Sanitary Pumps.