Welcome to the New Holland Applied Technologies Website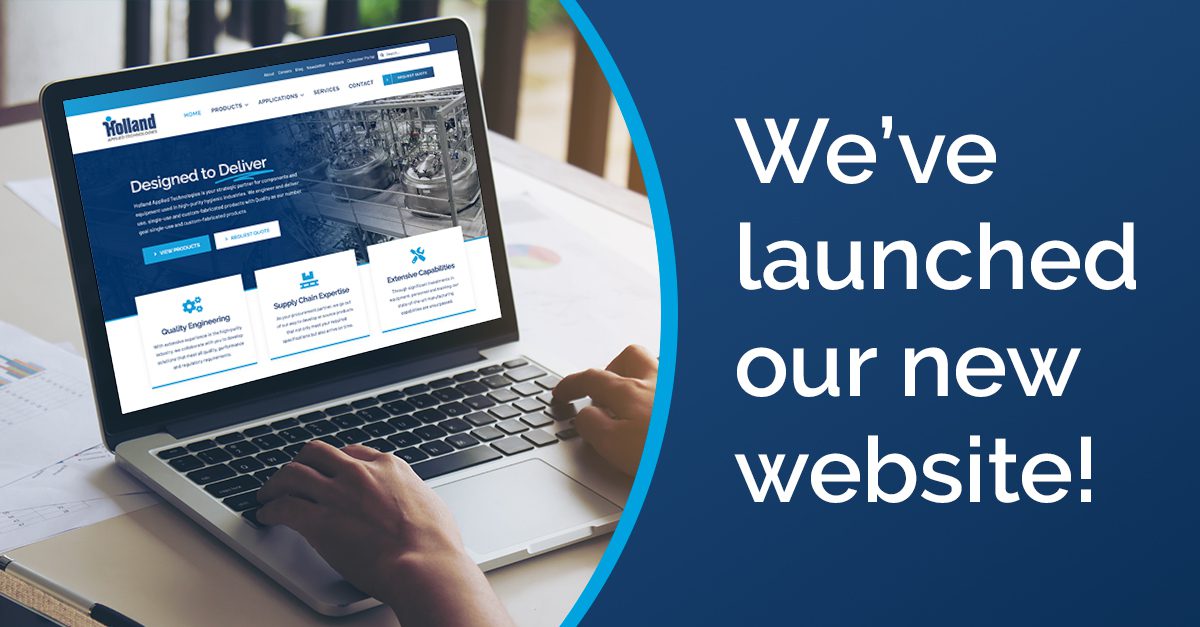 Holland Applied Technologies, the leader in multi-use, single-use and custom-fabricated components and equipment used in high-purity hygienic industries, is proud to announce the launch of a new website.
"As a company, we've always prided ourselves on taking innovation to the next level," said Adam Schrank, VP of Sales. "With the launch of this new website, that quest for modernization and technological advancement is on full display."
From its sleek, modern appearance to its new user interface, enhanced navigation and improved layout,  this website better represents the Holland Applied Technologies mission and product lines.
Some of the key features include:
Improved search functionality, making it easier to find what you're looking for
Customer Portal to access online documents including 3D models, Weld maps and logs, and more
Enhanced career portal, applications and industries section, and blog
"With this new website, we are excited to take our product and service offerings, as well as our brand, to the next level," Schrank added.
About Holland Applied Technologies: Founded in 1903, Holland provides a broad array of products and services to the hygienic process industry including sanitary process components, custom sanitary components and sanitary/high-purity process skids and modules. Our markets served include the biotech, pharmaceutical, food, beverage, personal care products and other high-purity industries. Corporate offices and manufacturing facilities are in Burr Ridge, IL., with a sales office in Indianapolis.